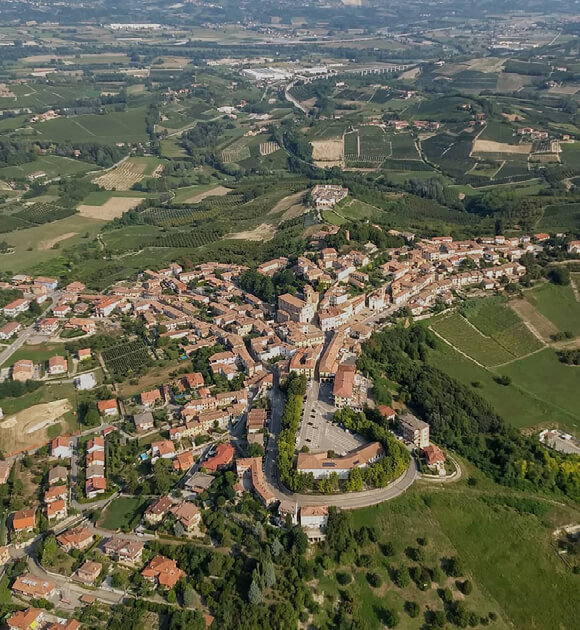 Conviviality and sharing
Our wealth, between Langhe and Monferrato.
Wine is conviviality. That is why we are always pleased to share with you the experience of a tasting of our products and a visit to our winery, with a walk in the vineyard, so you can discover the wealth of our land, halfway between the Langhe and Monferrato.
Our area is a favourite destination for lovers of food and wine tours in Piedmont. The village of Castagnole delle Lanze is particularly appreciated both from a cultural point of view – for its Roman and medieval history – and in terms of winemaking. In fact, it is located in a privileged area for the Barbera vine. The first traces of its cultivation date back to at least the 16th century. It is said that the production of Barbera of Castagnole delle Lanze, named after the municipality, began at Bel Sit Winery.
Choose your tasting: try Bel Sit wines and visit our winery
Barbera d'Asti was born as a common wine, which has experienced a great evolution in recent years. Thanks to the commitment of us producers and our work in the area, today it is a wine of excellence that appears among the great red wines of Piedmont. An excellence that we are proud to share during our tastings.
We offer a variety of experiences. We organise gatherings at the Bel Sit estate, with a walk through the vineyard and a visit to our winery with wine tasting. Visits with wine tasting on the ancient tower of the village of Castagnole delle Lanze, with a magnificent view of the Langhe and Monferrato area. And other events such as aperitifs, dinners and wine tastings with music organised in collaboration with local businesses such as bistros and restaurants.
Tastings can be booked for a minimum of two people. We look forward to seeing you.
Subscribe to the newsletter
If you want to keep updated on Bel Sit news, our products and tastings, subscribe to the newsletter. Just fill in the form.